Shop by: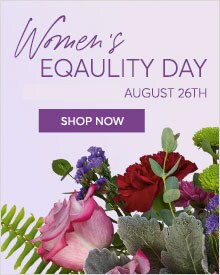 Women's Equality Day Flowers
Today's Special- for flower delivery to Orinda, Lafayette, Moraga By Misaghi Design. Orinda Florist
Flower Therapy
Joy and beauty once a week (... or month) Are you a flower connoisseur like us? Do you love to have flowers in your home~business? Would you like to buy a year of happiness for a loved one? LET US MAKE IT EASY FOR YOU
Deal Me in!
Lots of Splash for Little Cash